Testimonials
I will be honest and say that I thought cleaning services are not worth their fee - but...
Jasmine D.
I have lots of delicate rugs in my home, and I was wary about using products to clean them,...
Reece
I'm a homeowner with three Labradors and while they are the loves of my life, they do run...
Winnie R.
I am a single professional man and have been using the services of BarnesCleaners for about a...
Peter F.
As a working mother I find that all the clichés about balancing different roles are, in...
Michelle
I've never been a person that likes mess very much but lately I've had no time to do anything...
Ashlyn
My house is definitely a busy one thanks to my kids and my pets, and I was forever running...
Caroline
If you need a house cleaner then you need to call BarnesCleaners. I'd contacted so many...
Philip L.
I am not one to review online, but in this case I felt compelled. I have been using...
Jane Donald
Call Barnes Cleaners For The Best Barnes Cleaning Service – No Matter What Your SW13 Cleaning Needs Are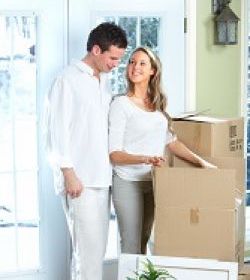 Finding the time to keep your home clean and tidy can be a worry if you lead a busy lifestyle. When it comes down to your work, family and your cleaning obligations, it's no wonder that your home can end up looking shabby, dirty and cluttered. Do you wish you had more time to spend with your family, or do you even just wish you had fewer chores to do? If your cleaning worries are getting you down, why not call Barnes Cleaners today? Our expert cleaners Barnes can provide your home or office with the attention and care it deserves, so you can spend your precious time on the more important things in life! If you feel you're wasting too much time on cleaning your home or office then call our company today on 020 8610 9122 to find out what we can do to help you!
If you're moving house then your end-of-tenancy clean is more than likely a worry for you. With all the stress and pressures that come with planning a house move, packing and sorting your transport, it's easy to forget about the important of your end-of-tenancy clean. But not restoring the property to a suitable state before you leave can result in your landlord docking some, or even all, of your deposit. If you're worried about your SW13 end-of-tenancy clean then you need out company! Our professional staff are efficient, speedy and unobtrusive, so why not leave your end-of-tenancy cleaning needs to us? Ease some of the pressure of your house move by calling our company today!
Second to None House Cleaning Service in Barnes SW13
Do you feel as though your carpets are looking tired, worn and stained? Have you tried everything possible to lift dirt and grime from the fibres of your carpet and still not been successful? Are you looking for a reliable and affordable SW13 carpet cleaner? If so, look no further than our company. Our expert SW14 cleaning service use only the best products, equipment and techniques to ensure your carpets end up looking as good as new. Even the toughest stain or deepest-set dirt is no match for our professional carpet cleaners. Why waste your time combating carpet grime and odour when you can have an inexpensive and thorough carpet clean to get the job done for you? Call us now on 020 8610 9122 for more information.
Are you getting bogged down by your domestic chores? Do you have more important things that you'd rather be doing than cleaning your kitchen or bathroom? Are you looking for an affordable SW14 house cleaning service to provide your home with the best care imaginable? No matter what your domestic cleaning needs are, our cleaning teams can help you. From dusting and vacuuming to de-greasing your oven and cleaning your floors, there's no job too big or too small for our SW15 cleaning service. If you live in the Barnes area and you're looking for a reliable cleaning service for your home then our company is here to help you. Whether you're looking for a one-off clean or if you're interested in hiring a regular cleaner for your home, there's definitely a way in which our company can help you with our affordable prices and friendly service.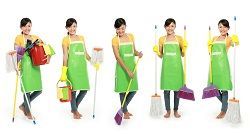 Keeping your office clean and tidy is important for both you and your employees. A dirty environment can become a breeding ground for bacteria, which in turn can make you and your employees ill. Our expertly trained SW15 office cleaning staff are on-hand to help you and your office with all of your cleaning needs. Do you get a lot of dust and dirt trapped in your expensive office equipment? Are you looking for a service that will not only vacuum your office floors, but also sanitise your office appliances? Are you unhappy with your current Barnes office cleaning solution? If you've answered yes to any of these questions then you should contact our professional office cleaning agency today on 020 8610 9122.
Take Advantage of Our Expert Cleaning Services in Barnes SW13
Are you tired of your worn-looking upholstery and upholstered furniture? No matter how much time and effort you put into cleaning your home, dirty upholstery can age your home and can even contribute to unwanted and unpleasant smells. Whether you're battling with stubborn stains or general dirt and grime on your upholstery, our specialist upholstery cleaners will make quick work of any jobs you might have. Avoid accidentally tarnishing, bleaching or damaging your upholstered furniture by having it catered to by the professionals at our company! There are no jobs too difficult for us to handle, so if you feel as though you've wasted enough of your time trying it get your upholstery looking spotless, contact our company to find out more about our specialist services and prices.
At Barnes Cleaners we're able to bring you the best cleaning service SW15 imaginable without you needing to spend a fortune. We strive to offer you competitive and affordable prices across all of our services, so no matter what sort of a budget you're on, there's definitely a way in which our company can help with your cleaning needs. From your office to your upholstery, from your carpets to the dusting, there are no cleaning jobs too big or too small for our SW15 cleaners. We're based in historic Barnes in south-west London, and we're the best in the business when it comes to getting your house or your office looking clean, tidy and sanitary. If you live in the area and you're looking for the most efficient, affordable and reliable Barnes cleaning company for your home or office, speak to us now. For all of your cleaning needs, contact our company today on 020 8610 9122 to find out what we can do help you!