Call Our SW13 Cleaning Company To Get Barnes Upholstery Cleaning In Your Home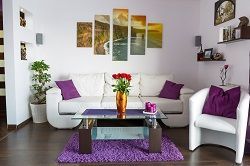 Are you sick and tired of the worn, stained and tired-looking upholstery and upholstered furniture in your home? Have you spent many wasted hours trying and failing to get your upholstery looking its best? Maybe you're unsure of just exactly how to get your Barnes upholstery clean without causing any accidental damage? No matter what your SW13 upholstery cleaning needs are, our company Barnes Cleaners is here to give you and your family a helping hand! Whether you're dealing with stains or general dirt and grime, there's nothing our team of professional SW13 upholstery cleaners can't handle. Call us today on 020 8610 9122 to find out what we can do to help you!
Keeping your upholstery clean and stain-free is a fantastic way to help your home appear cleaner, tidier and more well-kempt. Your home is never going to look as clean as it actually is unless you can show off stain and grime-free furniture and upholstery. This is where our professional upholstery cleaning company can help you. A deep and thorough upholstery cleanse from our company won't just restore your belongings to their former glory – we'll also be fighting a lot of bacteria you might not have even thought about! Let our friendly cleaning teams battle the germs in your house so you don't need to.
We Can Deal with Your Upholstery Cleaning in Barnes SW13
Our dedicated, efficient and friendly SW14 upholstery cleaners are just waiting to get your upholstery and upholstered furniture looking as good as new. Our professional Barnes cleaning teams use only the best products, most successful techniques and top equipment to ensure your upholstery cleaning needs are met. There are no stains too stubborn for our company's expert staff! No matter how tough a problem you may think you have on your hands – big or small – our company can handle it! Whether you're looking for a one-off upholstery clean or if you're thinking about hiring our services regularly, there's definitely a way our company can help you and your family today.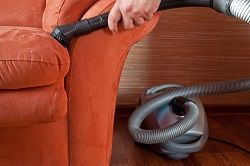 Your upholstery will never look cleaner than with a professional SW14 upholstery clean – no matter how much effort you put in yourself, there's nothing that can compare to an expert deep-clean from our company. Upholstery cleaning is a great alternative to re-upholstering or even replacing your tired and worn-looking furniture, and it can even save you a lot of money! At our company we work hard to bring you some of the most competitive prices in the Barnes area without you needing to compromise on the quality of your SW15 upholstery cleaning service. We're the best in the business at what we do, so if you're bored of trying to get your upholstery looking its best, call us now on 020 8610 9122!
Top-quality Upholstery Cleaning Services in Barnes SW13
Our company's expert upholstery cleaners SW15 rely on their wealth of experience and knowledge to ensure you'll be getting the absolute best possible clean for your money. There's no way you'll be disappointed with our fantastic cleaning services Barnes and prices. If you're looking for a reliable and expert upholstery cleaning service in the Barnes area then look no further than Barnes Cleaners. No matter what your upholstery cleaning needs are we're bound to be able to surpass your wildest expectations, so call us today on 020 8610 9122 to speak to one of our advisors. Get a cleaner home today with a professional upholstery clean!