Hire Our Barnes Carpet Cleaners For Your Home Today. Contact Us And Get The Best SW13 Carpet Cleaning Services Now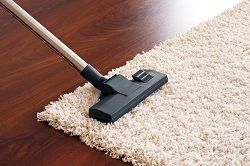 No matter how often you clean and tidy your home, if your carpets are looking dirty, tired or worn then your home is never going to look its absolute best. If you're sick and tired of trying to get your carpets looking as good as new, why not call Barnes Cleaners for professional Barnes carpet cleaning? Our expert carpet cleaners SW15 can and will get your carpets sparklingly clean, whether you're battling stains, grime or general dirt, our cleaning company Barnes can provide expert care for your carpets. Call us today on 020 8610 9122 for more information about us, including our prices and services.
It can be difficult to find the time to thoroughly clean and sanitise your carpets, but if you struggle to do so then you could be living in a bacteria-filled environment. Think about how much traffic your carpet sees – even if you have a no-shoes policy in your home, it doesn't take a lot for your carpets to become dirty, stained and germ ridden. If you share your home with pets, then it's possible your carpets could be home to a lot more bacteria than you might imagine. Dirty carpets can cause unwanted and difficult to remove odours and can even cause your carpets to become tarnished or damaged over time. Hiring a professional SW13 carpet cleaner from our company is a fantastic way to ensure you're getting the best carpet clean Barnes imaginable. Our expert staff use only the best equipment, products and techniques to get your carpets looking as good as new. So whether you're concerned about stains or if your beige carpet's just looking a little shabby or worn, call our company now on 020 8610 9122!
Stains Are no Longer a Problem for Our Carpet Cleaners in Barnes SW13
Vacuuming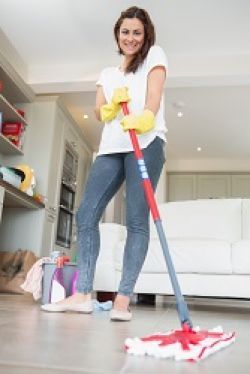 is a great way to list grime and dirt from your carpet, but did you know that a lot of bacteria and dust can become trapped deep in the fibres of your carpet? This can cause health issues for you and your family, not to mention unpleasant odours and staining. If your carpets are beginning to look a little shabby, our efficient SW13 carpet cleaning service is here to help you!
Are you concerned about effectively removing stains from your carpets? Maybe you've tried your hardest but those red wine or coffee stains just won't lift? Perhaps you're concerned about what products are going to damage your carpet as opposed to get it into shape? No matter what your SW14 carpet cleaning fears are, our company is more than equipped to lift those stains and banish those odours for you.
Affordable Carpet Cleaning in Barnes SW13
Our SW14 carpet cleaners don't charge the earth for our expert services. In fact, we can offer some of the most competitive and affordable SW15 carpet cleaning prices in the Barnes area, so even if you're on a budget there's no need to compromise on the level of cleaning service you receive. Our reliable, efficient and friendly carpet cleaners can get your carpets looking as good as new in practically no time at all, so you no longer have to worry about the state of your home! If you're looking for the best Barnes carpet cleaners look no further than Barnes Cleaners. There are no jobs too big or too small for our SW15 cleaning teams, whether you're looking for a one-off carpet clean or a regular carpet cleaning service, there's definitely a way we can help you. Call us now on 020 8610 9122 for more information!