Barnes End-of-Tenancy Cleaning Services For All Your SW13 Cleaning Requirements!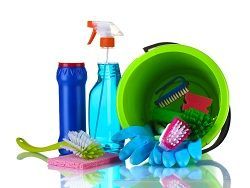 Everyone knows that moving house can be an incredibly stressful time for you and your family. Moving house requires a lot of careful though, planning and a considerable amount of effort. When it comes to your end-of-tenancy clean you might feel as though you simply haven't got the time or energy to get the job done, which can become quite a worry. If you're concerned about how you'll accomplish your end-of-tenancy clean then look no further than Barnes Cleaners. Our Barnes cleaning company specialise in end-of-tenancy cleaning services, so you won't have to worry if you're in our professional and capable hands. Call our company now on 020 8610 9122 to find out how we can help you and your family with your Barnes end-of-tenancy clean!
Your SW13 end-of-tenancy clean is a lot more important than you might think. It's easy to get swept up in the packing and removal side of your house move, but getting your property into a good and suitable condition for your landlord is equally as important! Not returning your property to the state it was in when you moved in can result in you losing some or even all of your deposit! Moving house is an expensive time during which every penny counts, and so you're going to want to make sure your deposit is going to be returned to you. This is where our company's expert end-of-tenancy cleaners SW13 can help you out. We can restore your home to a fantastic level of cleanliness without you having to worry. Our professional and unobtrusive cleaners are just waiting to help you and your family with all of your end-of-tenancy cleaning SW14 needs. Contact our company today on 020 8610 9122 to hear more about our great services!
The Cheapest Prices on End of Tenancy Cleaning in Barnes SW13
Whether you're looking for a basic clean or a deep and thorough SW14 end-of-tenancy clean, our company can help you. Our staff use only the best equipment, products and techniques to get your property sparklingly clean for your house move, so you don't have to worry when it comes to the cleaning side of moving house! Hire an expert SW15 end-of-tenancy cleaning service for your home today to ensure as stress-free a moving process as possible. Our experienced and professional staff can speedily and efficiently get your property looking spick and span for your landlord, so there's no need for unnecessary worry!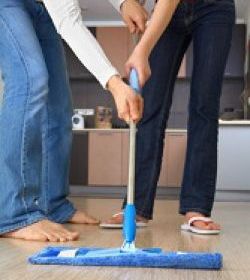 At our company we know that moving house is an expensive time, which is why we do our best to bring you unparalleled SW15 end-of-tenancy cleaners for affordable and competitive prices. Getting your home thoroughly tidied and cleaned for your end-of-tenancy has never been easier than with our company, and even being on a budget or watching those purse strings doesn't have to affect the level of service you receive! Why not make alleviate all of your end-of-tenancy cleaning worries and hire in our expert teams to give you and your family a helping hand? Moving house requires a lot of concentration, planning and effort – so why not leave the Barnes cleaning to our company?
End of Tenancy Cleaning in Barnes SW13 Done by Experts
No matter what your end-of-tenancy cleaning needs are, Barnes Cleaners can provide you with the best possible service that's bound to please even the toughest landlord. From vacuuming to dusting, carpet-cleaning to appliance cleaning, there's no job our professional cleaners can't handle. Contact us today on 020 8610 9122 for more information about our great services and prices!